What Should Avoid for IgA Nephropathy Patients in the Daily
2014-09-15 08:12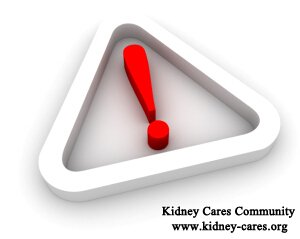 Many IgA Nephropathy patients care about what should avoid in the daily. Without attention, these taboos may worsen your state of illness. Thereby what should avoid for IgA Nephropathy patients in the daily? Now let's have a general look at them.
Avoid certain food
IgA Nephropathy should follow a renal-friendly diet, such as low protein diet, low sodium diet, high vitamin diet, etc. Fast food, high protein diet, high sodium food, junk food and so on should be avoided.
Avoid caffeine
Many people like drinking coffee or tea and eating chocolate or cocoa powder in the daily. But when you are diagnosed with IgA Nephropathy, you had better avoid them. Because caffeine in them may cause damage to your liver.
Avoid beverage
Some beverage contains a lot of phosphoric acids, such as cola. Because your impaired kidneys can not remove the excess phosphorus from the blood, they may cause skin itch. You had better drink water as much as possible if you do not have edema.
Avoid smoking
In tobacco, there is nicotine, which can contract your blood vessels and raise blood pressure. As we all know, high blood pressure can further damage your kidneys. What is worse, it can increase the risk of heart disease.
Avoid strenuous exercise
Strenuous exercise can worsen your proteinuria, hematuria and edema so as to speed up the progression to kidney failure. Besides, excessive fatigue can decrease the immunity of patients, which may expose them to various disease. Therefore, if your state of illness is not stable, you had better avoid strenuous exercise. Even if your medical condition is good, you had better do some gentle exercise, such as walking, jogging, swimming, etc.
Space limited here, we do not list all the things that IgA Nephropathy patients should avoid in the daily. If you would like to know more information, please contact online doctor or leave a message below.