How to Prevent Creatinine from Further Increasing for Hypertensive Nephropathy Patients
2014-08-05 03:48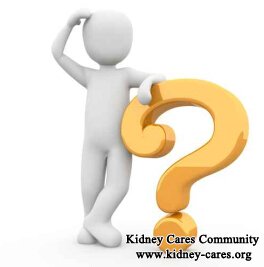 If you can not control high blood pressure well, it may cause damage to the kidneys, leading to Hypertensive Nephropathy. Now hypertension ranks after diabetes that can cause kidney failure. When your kidney function declines to less than 50 %, creatinine level increases. How to prevent creatinine from further increasing for Hypertensive Nephropathy patients?
First, you should reduce blood pressure.
High blood pressure is the root cause of high creatinine level, so you had better control blood pressure into a normal range. The most common used drugs for hypertension is ACEI, ARBs, CCB, diuretics, etc. Besides, you should restrict the intake of salt and add food that can lower blood pressure into the diet, such as hawthorn and parsley.
Second, you should control the creatinine level.
Creatinine has two sources. One is from the meat you consume, and the other is from muscle contraction. In order to lower creatinine level, you should reduce the intake of meat and avoid strenuous exercises. Ketosteril is a kind of medicine that can help you control creatinine level by control protein metabolism. In the daily, drinking some herbal tea may be also helpful, such as nettle leaf tea and dandelion tea.
Third, you should protect your kidneys and improve your kidney function.
If you want to prevent creatinine from further increasing, you should protect your kidney function. And if you want to lower creatinine level, you should improve kidney function. In Traditional Chinese Medicine, there are many therapies to help you achieve the goal. Foot Bath, Medicated Bath and Enema Therapy can help draw out toxins from body and improve blood circulation so as to protect the kidneys and set up a good blood environment for kidney self-healing. Micro-Chinese Medicine Osmotherapy can help you repair the damaged kidneys by anti-inflammation, anti-coagulation, blood vessel dilation and extracellular matrix degradation.
With the comprehensive treatment, you can live well with Hypertensive Nephropathy without worry about developing to kidney failure.