Long-Term High Blood Pressure Cause Proteinuria
2012-11-19 14:20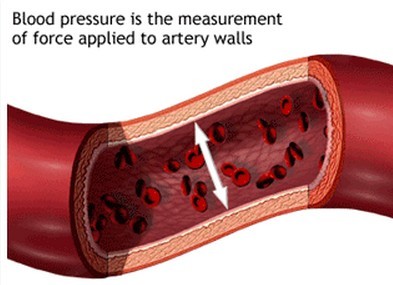 If you are a patient of Hypertension and meanwhile has suffered from high blood pressure for a very long time, I am afraid you are at high risk of developing kidney problem and proteinuria.
Kidney problem caused by high blood pressure is clinically called Hypertensive Nephropathy and usually it occurs after the diagnosis of Hypertension for 5 to 10 years. Therefore, the longer time that patients suffer from high blood pressure, the higher risk that they suffer from kidney problem. Proteinuria is the essential symptom of kidney problem, as Hypertension patients are at risk of suffering from kidney problem, they are at high risk of suffer from proteinuria.
How does high blood pressure causes proteinuria?
One of our kidney functions is to filter blood during which nutrition is reserved and wastes are discharged. Protein is the essential nutrition for us to live a normal life, so they are kept in our body while flowing through kidney with blood. In kidney, glomerular filtration membrane works as filter and it is composed of a mass of tiny blood vessels. When blood flow into kidney, these tiny blood vessels are damaged directly because of high impact to vascular wall. Glomerular filtration membrane is responsible for filtering blood and it helps to kept protein in our body. However, once much more blood vessels are damaged, filtration function decreases, as a result of which protein can not be reserved timely and fully. Protein leak out and finally get out of our body with urine. When excessive protein leak with urine, proteinuria is formed. Besides, proteinuria caused by kidney problem appears as foamy urine due to the high tensile force in the surface of urine.
How to alleviate proteinuria caused by high blood pressure?
Severity of glomerular filtration membrane is proportional to the severity of high blood pressure and the higher the blood pressure is, the more serious the damages to glomerular filtration membrane. Therefore, tight control of high blood pressure is very essential for alleviating proteinuria.
Moreover, as damaged filtration membrane is the direct cause of proteinuria, so apart from controlling blood pressure, repairing damaged glomerular filtration membrane is also necessary. Immunotherapy is a combination of Chinese medicine and western medicines, which has been improved to be able to stop proteinuria from the basis. Therefore, if your high blood pressure has caused you proteinuria symptom, Immunotherapy will be a better choice.
Get free online analysis for your illness condition here. Choose any of the following tools to start instant communication with our experts.
Leave Message
Leave your problem to us, we are here to help you with free charge!