Treatment for Proteinuria in Hypertensive Nephropathy
2016-01-15 01:29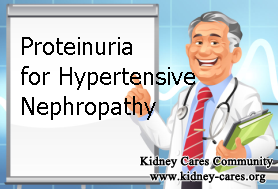 Proteinuria is a common symptom of hypertensive nephropathy, which causes loss of protein through urine. In this way, malnutrition can be resulted in for patients. Thus, it is necessary to treat proteinuria in hypertensive nephropathy.
At first, we should know the cause of proteinuria in hypertensive nephropathy.
High blood pressure can make blood vessels in kidney get impaired, in this way, kidney damage is caused. Glomerulous filtration membrane is responsible for filtering the big molecules and wastes, like protein which is a big molecule, it can not pass through membrane. But if this membrane is damaged, protein can leak out from glomerular filtration membrane, leading to proteinuria.
Effective treatment for proteinuria in hypertensive nepropathy.
From the above cause of protenuria in hypertensive nephropathy, we can know the damage of glomerular filtration membrane is the key to proteinuria. Chinese medicine is a good option to repair kidney damage by promoting blood circulation, dilating blood vessels, preventing inflammation, enhancing immunity, degrading fibrosis. Kidney will be under recovery gradually by the time. with Chinese medicine treatment, proteinuria in hypertension nephropathy can be treated well from the root.
In addition, low protein in diet is necessary for patients, because much protein can aggravate this symptoms and worsen kidney function. Low phosphorus, low potassium, and low sodium, fat are needed, too in meals. A good diet and Chinese medicine can help you achieve the best results for treating proteinuria in hypertensive nephropathy. If you need any help or have any question about kidney disease, our professional doctors for kidney disease will give you a reply in detail very soon. Leave a message or contact our online doctor anytime.