Protein In Urine and High Blood Pressure
2014-07-09 02:09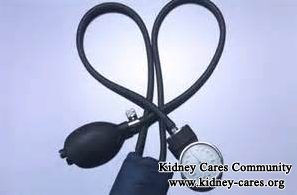 If you are a patient with years of high blood pressure, you need to be careful about your kidney, because persistent high blood pressure may damage your kidney. Protein in urine is a common symptom of kidney problem, so some patients with years of high blood pressure may be detected with excess protein in urine.
How is kidney affected by high blood pressure?
Blood pressure refers to the force against the blood vessel wall and high blood pressure means the force toward the vascular wall is higher than 140/90mmHg. In our kidney, there are lots of renal arteries and tiny blood vessels. Persistent high blood pressure damage vascular wall and renal arteries, leading to increased permeability of blood vessels. In such a case, when blood flow through kidney, protein get out of blood vessels from vascular wall. Kidney damages are caused when renal arterial and tiny blood vessels fail to function properly. Besides, kidney problem caused by years of hypertension is called Hypertensive Nephropathy in medicine and it is the second cause of kidney failur in the world wide.
How to deal with protein in urine caused by years of hypertension?
In cases of Hypertensive Nephropathy, only small amounts of protein are found in urine. Under such a circumstance, it is quite possible to get kidney damages repaired. As long as kidney damages are repaired, protein leakage is stopped.
Besides, to reduce protein in urine effectively, patients also need to limit protein intake before kidney damages are repaired. For these with Hypertensive Nephropathy, high protein intake will increase kidney burden, causing deterioration of illness which will finally leads to more serious protein leakage.
Also, persistent high blood pressure is the real cause of kidney damages, so controlling blood pressure in normal range is also necessary for the good management of proteinuria.
Lastly, proteinuria or protein in urine is just one of the clinical manifestation of kidney damage caused by long-term high blood pressure. Apart from it, patients may also experience many others like tiredness, poor appetite, frequent urination and poor concentration and so on. To get all these symptoms removed permanently, treating Hypertensive Nephropathy is necessary.