What Are Remedies To Prevent Hypertensive Nephropathy Effectively
2014-11-30 13:17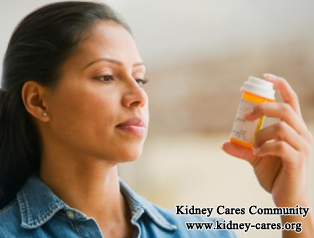 Hypertensive nephropathy affects our body health greatly, so in our daily life we need to make prevention for this disease. Well then, what are methods to prevent hypertensive nephropathy effectively?
1. Run tests for kidney function regularly
The tests for kidney function include serum creatinine, creatinine clearance and blood urea nitrogen. To prevent hypertensive nephropathy effectively, people had better take a test every two months.
2. Closely observing the early symptoms of uremia
Patients should observe whether they have early symptoms of uremia like fatigue, weakness, aching lumbus and limp legs, indigestion, vomiting, nausea and anemia. Once a person has the symptoms, he or she should check kidney function to diagnose whether there is something wrong with the kidneys.
3. Uremic stage of hypertenstive nephropathy
If high blood pressure patients have low creatinine clearance, high serum creatinine and elevated blood urea nitrogen, high blood pressure is not simply hypertension. Because these are all common symptoms of hypertensive nephropathy. And hypertensive nephropathy is very serious at this stage. At this time, the treatment should cope with early stage of uremia and hypertensive nephropathy.
4. Medications for high blood pressure should focus on protecting kidneys.
No matter whether the hypertension develops to hypertensive nephropathy, the medication for lowering high blood pressure should be no nephrotoxicity. It will be better if the medications can protect renal function. Studies have shown that angiotensin converting enzyme inhibitors, angiotensin receptor antagonist, calcium channel blockers and beta blockers can not only lower high blood pressure but also protect kidneys. In terms of treatment for high blood pressure, western medicines lower down blood pressure and meanwhile you can choose some Chinese herbs that can stabilize blood pressure and also protect kidney function.
The above are the introduction of preventing hypertensive nephropathy. Hope you can bear in mind. Once you suffer from hypertensive nephropathy, you should accept checkups and treatment in normal hospital.