Nursing Care for Patients With Hypertensive Nephropathy
2014-06-19 08:41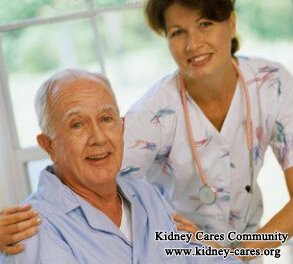 High blood pressure is harmful to body, including heart, brain and kidneys. So far kidney failure caused by high blood pressure ranks the third after chronic nephritis and diabetes. Therefore, you should treat Hypertensive Nephropathy aggressively. In the following, we will discuss some nursing care for patients with Hypertensive Nephropathy.
1. Limit the intake of salt.
WHO recommends that every people should limit their salt intake within 6 g. And for hypertensive nephropathy patients, 2-3 g salt per day is OK. Too much salt intake can cause high blood pressure, while limiting the intake of salt can improve the therapeutic effect of antihypertensive drugs and reduce their dosage so as to decrease side effects.
2. Restrict the intake of calory and fat
High calory and high fat intake can make blood pressure elevated, especially animal fat that contains high cholesterol, which can speed up arteriosclerosis.
3. Control the intake of protein
How much protein can you eat depends on your kidney function. If you have oliguria, edema, high blood pressure or nitrogen retention, you should limit the protein intake within 0.6 g/kg per day to reduce the burden on the kidneys and you should choose high quality protein such as egg white and lean meat. Plant protein is unfavorable for the health of kidney patients.
4. Reduce the intake of sugar
Hypertensive nephropathy patients should reduce the intake of sugar, because sugar can be turned into fat in the body so as to cause arteriosclerosis.
5. Avoid alcohol and tobacco
Alcohol and tobacco can cause damage to heart, brain and kidneys so that you had better avoid them in the daily life.
Following the above can help you slow down the progression to kidney failure. Hope you can take good care of yourselves and lead a normal life. If you have any questions, please feel free to contact us.