What Fruits Are Suitable For Hypertensive Nephropathy Patients
2015-01-27 03:01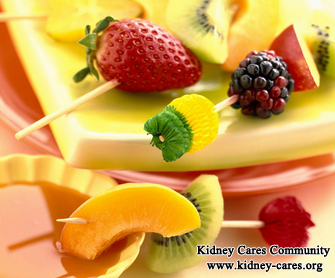 Male and female, old and young all like fruits due to their juicy and delicious. However, as for hypertensive nephropathy patients, they can not enjoy what they want because the foods will workload the kidneys directly. Therefore, patients should pay more attention to their diet.
With the life expectancy increased, diet habits and diet structure changes, people are paying more attention to the quality of food. Well, what should hypertensive nephropathy patients eat?
1. apples
Apples contain malic acid, vitamin A, B, C and other nutrients. Eating apples regularly is beneficial for people with high blood pressure.
2. oranges
Oranges contain rich vitamin C, glucose and other nutrients. As for hypertensive nephropathy caused by chronic hepatitis, oranges can increase the ability of liver's detoxification and speed up the trans of cholesterol as well as prevent arteriosclerosis.
3. hawthorn
Hawthorn can expand blood vessels, lower high blood pressure and decrease cholesterol levels.
4. pineapple
Proteolytic enzyme extracted from pineapple juice can be used for treating edema and rheumatoid. Eating pineapple regularly can enhance fibrous protein hydrolysis.
5. mango
Vitamin C in mango is higher than in other fruits. Vitamin C can decrease cholesterol levels and triglyceride levels. If you eat mango regularly, it can supplement the consumption of vitamin C and prevent cardiovascular diseases.
Although fruits are nutrient-rich and delicious, kidney disease patients can not eat what they want. If hypertensive nephropathy patients want to get a healthy life, they should eat properly. Aside from diet management, hypertensive nephropathy patients should repair injured kidneys and improve renal function. Only in this way can hypertensive nephropathy be treated from the root.