How To Treat Kidney Disease Caused By High Blood Pressure
2014-10-28 15:50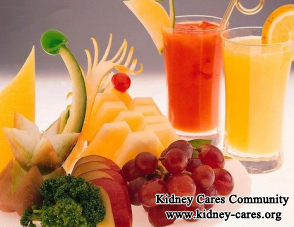 Hypertensive Nephropathy is caused when high blood pressure is treated improperly. In the treatment of hypertensive nephropathy, diet plays an auxiliary role in the treatment. Well then, what is a good diet for hypertensive nephropathy patients?
Hypertensive nephropathy can control their illness condition by diet. So what foods are good for patients with hypertensive kidney disease?
1. Low salt diet
Salt easily causes blood pressure elevation and makes illness condition relapse. Salt intake for healthy adults should not more than 6g per day, including soy, pickles and monosodium glutamate and other condiment. Patients should limit sodium intake strictly so as to control blood pressure effectively.
2. Proper protein intake
Hypertensive nephropathy patients should have proper protein intake. Too much protein can accelerate its progression. However, limiting protein intake is also indispensable. Eating fish protein 2-3 times per week can improve vascular permeability and flexibility. In general, if there is no obvious kidney damage, 50 g protein should be given to our body. Nonetheless, if there is hypertension or renal insufficiency, the intake of protein should be limited strictly.
3. Food rich in potassium
In the early stage of hypertensive nephropathy, patients can eat foods with high potassium, like orange, apple, banana, spinach, mushroom, and so on, because potassium can regulate blood pressure and balance sodium. But in the late stage of hypertensive nephropathy, if you have high levels of potassium, you need to avoid high potassium foods.
4. Quit smoking and drinking
Tobacco and alcohol are bad for kidney disease patients, so they need to give up smoking and drinking.
Due to limited space here, we cannot list all the food here. If you want to get your own specific diet suggestion, you can consult our online doctor directly or leave us a message to kidneycares@hotmail.com. We will provide you free advice.