How Does Hypertensive Nephropathy Derive From
2015-01-13 11:07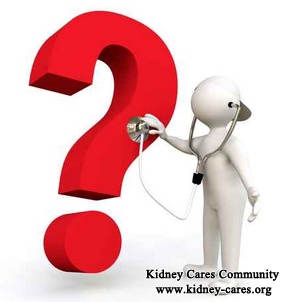 How does hypertensive nephropathy derive from? If high blood pressure does not get timely and correct treatment, it will destroy renal blood vessels. This causes insufficient blood supply for kidneys. In such circumstance, kidney function will be damaged. When kidney function declines completely, people will suffer from kidney failure.
At that time kidneys cannot produce enough hormones to stable blood pressure, produce red blood cells and vitamin D. Therefore, the following symptoms will occur:
1. high blood pressure
High blood pressure can also trigger serious complications like stroke, heart disease and even death.
2. renal anemia
Since your body cannot produce enough red blood cells and then it will lead to renal anemia.
3. weak bone
Due to lack of calcium, hypertensive nephropathy patients usually experience weak bone. They are more likely to get bone fracture, bone pain and osteoporosis.
4. irreversible damage
Excess fluid, wastes and toxins accumulate in the body for a long time. This will pollute your blood and cause further kidney damage. It is usually irreversible damage. To support your life, dialysis or kidney transplant is required to replace part of kidney function.
It is vital for people with high blood pressure to control it well. Early prevention for hypertension is able to reduce the risk for kidney damage. However, if kidney damage has been damaged, apart from controlling high blood pressure, the key point is to repair injured kidney structure. In western medicine field, they only use medications for kidney disease but have nothing to do with impaired body organs. Thus, we combine western medicine and Chinese medicine together to treat hypertensive nephropathy. Western medicines aim to control symptoms while Chinese medicines focus on repairing injured kidneys by dilating blood vessels, preventing inflammation and coagulation, degrading extracellular matrix and providing necessary nutrients. Gradually, renal function can also be improved greatly.
Chinese medicine treatments in our hospital include Micro-Chinese Medicine Osmotherapy, Medicated Bath Therapy, Feet Bath Therapy, Mai Kang Mixture and Enema Therapy, etc. All these treat both symptoms and root causes. If you want to learn detailed information about our Chinese medicine treatment, you can leave us a message below.