How Is High Blood Pressure Related with Kidney Problem
2013-01-04 02:02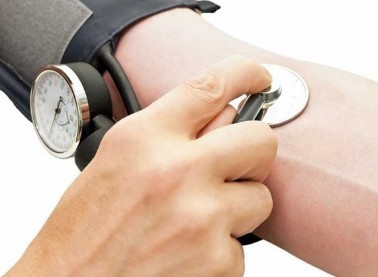 People with kidney problem always found they have high blood pressure symptom when their disease develops to a certain stage. Also, people who have developed Hypertension so many years may suddenly found they are suffering from kidney problem. Therefore, is there any relationship between high blood pressure and kidney problem? What is it?
1. High blood pressure causes kidney problem directly
High blood pressure refers to the medical condition in which blood has a great impact to our vascular wall. There is no harm with short-term high blood pressure. However, if we leave it uncontrolled, long-term high blood pressure will damage our vascular wall and therefore cause different kinds of problem.
In our kidneys, there are lots of tiny blood vessels which are damaged easily by high pressure in blood. Therefore, people with Hypertension for many years (generally 5 to 10 years) are more likely to suffer from kidney problem. In addition, kidney disease caused by Hypertension is called Hypertensive Nephropathy in clinic.
2. Kidney problem causes high blood pressure symptom directly
In many cases of kidney disease, high blood pressure always occur as a symptom. Our kidneys have many functions and one of them is regulate our blood pressure. Once kidneys are damaged, kidney function decreases, as a consequence of which, high blood pressure occurs.
3. High blood pressure accelerates the progression of kidney disease
Although high blood pressure is one of the manifestations of kidney disease, it in turn accelerates kidney problem. Therefore, for kidney disease patients, keeping blood pressure under control is very helpful for slowing down the progression of disease.
Lastly, since high blood pressure and kidney problem is so closely related with each other, people with high blood pressure and kidney problem should prevent the occurrence of them, so as to avoid a worse physical condition.