Causes And Symptoms Of Focal Segmental Glomerular Sclerosis
2014-11-29 05:35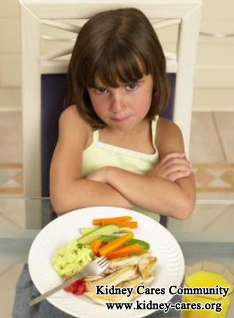 Focal Segmental Glomerular Sclerosis (FSGS) is a disease related with IgG, C3 and other inflammatory substance depositing on renal blood capillaries. In another word, damage exist in renal blood capillaries. Here we will introduce the detailed information on causes and symptoms of FSGS.
1. Causes of FSGS
FSGS can develop as an isolated kidney disease (primary FSGS) and the cause of the disease is unknown.
FSGS can also occur due to other causes (secondary FSGS). In this case, the disease can be caused due to:
Born with too few glomeruli
Massive obesity
Infections such as HIV, parvovirus and hepatitis B
Medications or toxins
Chronic systemic diseases and other chronic kidney diseases such as sickle cell nephropathy
Primary FSGS can affect people of all ages. It is an important cause of kidney problems in children. In adults, it is also increasingly seen. It occurs more frequently in black individuals compared to whites and is more frequent in males.
2. Focal Segmental Glomerulosclerosis (FSGS) causes inadequate filtering of waste products from the blood stream which in return lead to the following symptoms:
Proteinuria-leakage of large amount of protein into the urine
Swelling, or edema around the eyes and hands and feet
Hypertension-high blood pressure
Hypoproteinemia-low protein levels in the blood
Hypercholesterolemia-high cholesterol level in blood
Decreased urine output
Nausea and vomiting
Weight gain
Loss of appetite
Headache
Knowing the causes and symptoms of FSGS, the second thing you can do is to treat FSGS. We apply Micro-Chinese Medicine Osmotherapy to repair the damaged cells in the kidneys and also stop the relapse of FSGS. Additionally, you also need to change your diet and keep a proper diet. If you want to get an individualized diet plan, please leave us a message to kidneycares@hotmail.com attached your test reports.