What Is The Survival Rate Of FSGS
2014-04-23 03:41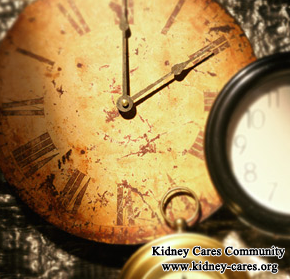 Focal Segmental Glomerulosclerosis(FSGS) describes scarring in the kidney. Glomerulosclerosis affects both children and adults. Males are affected slightly more often than females. One of the most concerned questions is the survival rate or life expectancy of FGSS.
Actually, here we cannot give you an exact answer for survival rate of FSGS, because it is affected by many factors. What we can do now is to improve the prognosis of FSGS through effective treatment.
1. Control symptoms tightly
You should bring all the symptoms like proteinuria, hypoproteinuria and hyperlipemia under control which helps slow down illness progression and alleviate medical conditions.
2. Have a reasonable diet
A proper and reasonable diet can not cure FSGS, but it helps reduce kidney burden and this is beneficial for FSGS patients. A general diet rule is low sodium, low phosphorus, low potassium and high quality protein intake. However, it does not suit for every individual. A personalized diet should depend on your own medical conditions. If you have no idea, you can consult our online doctor or describe your symptoms below.
3. Repair kidney damage and protect residual kidney function
Micro-Chinese Medicine Osmotherapy is applied externally. On the basis of Chinese herbal medicines, the active ingredients can come to the damaged kidneys directly with the help of osmosis machine. Also Chinese medicines have the function of dilating blood vessels, degrading extracellular matrix, eliminating blood stasis and preventing inflammation, etc. In these ways, injured kidneys can get repaired and residual kidney function can get protected.
4. Stay away from bad living habits
Bad living habits like smoking, drinking alcohol, and staying up all the night affect one's physical conditions directly. If you are a person with FSGS, you should kick all of the bad living habits as soon as possible.
Although there is no exact answer for the survival rate of FSGS, you can prolong the life expectancy through the above ways.