Should I With Focal Segmental Glomerulosclerosis Quit Wine Drinking
2015-03-15 06:40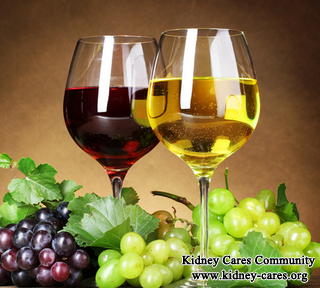 Should a person with focal segmental glomerulosclerosis (FSGS) quit wine drinking? When it comes to drink alcohol, moderation is the key. Drinking too much alcohol-even for a completely healthy person, can cause heart disease, liver disease, high blood pressure and kidney disease as well as many other medical problems.
There is no exact answer whether a person with FSGS should quit wine drink. Patients should make up their minds according to their medical conditions.
To drink or not to drink
Drinking alcohol can be done safely in moderation, even if you have chronic kidney disease, polycystic kidney disease, end stage renal disease, or diabetes.
Wine can reduce the risk of cardiovascular disease.
Besides chronic kidney disease is commonly caused by diabetes or high blood pressure. Those with chronic kidney disease are at increased risk of cardiovascular disease. a moderate amount of drinking has been shown to reduce the chances of cardiovascular disease.
Wine can lower the amount of protein in the urine.
Drinking wine in moderation lowers the amount of protein in the urine, which is what causes kidneys to become damaged. Lower protein helps protect them from further damage. Polyphenols in wine have also been proven to have anti-inflammatory and antioxidant properties which benefit the heart.
In conclusion, FSGS and other kidney disease patients have no need to quit wine drinking. What they should do is moderation and gets advice from their doctors.