How Much Protein Should You Have If You Have FSGS
2014-07-19 08:05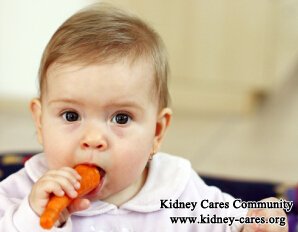 If you have FSGS, there may be many symptoms, such as proteinuria and edema. And you will be recommended to follow a low protein diet. How much protein should you have if you have FSGS? Many FSGS patients care about the answer. In the following, you will have a general knowledge.
The reason why you should limit the protein intake is that protein metabolism not only provides the nutrient your body needs, but also produce a lot of metabolic waste, which needs your kidneys to work hard to remove them from the body. Overwork for long time can speed up kidney function impairment. Besides, too much protein consumption can make creatinine level and blood urea level increase, while too little protein consumption can cause low immunity and malnutrition. Relatively speaking, high quality protein can provide more essential amino acid for your body, while producing less waste. Egg white, lean meat and fish belong to such protein.
How much protein you should have depends on your kidney function. If there is no kidney function impairment, 1.0-1.2 g/kg protein per day is needed. If there is kidney function impairment, you should control protein intake into 0.6 g/kg protein per day in stage 3. If your FSGS is in stage 4, 0.4 g/kg protein is OK. And in end stage, 0.2 g/kg protein can satisfy the need of your body. But if you are on dialysis, you should increase protein intake to 1.2 g/kg protein.
In different areas, the data may be a little different. Therefore, if you would like to know your protein consumption, you had better consult a dietitian. Healthy diet and appropriate treatment can help you live a better life. If you need more information about FSGS, please leave a message or send emails to kidneycares@hotmail.com.