Diet Recommendation for FSGS Patients
2014-07-03 08:15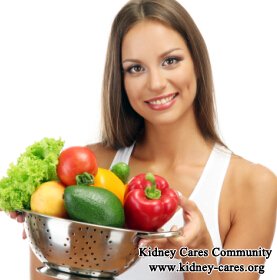 More and more people approve that proper diet can protect your kidney function and slow down the progression to kidney failure. That is why more and more people want to know how to eat healthily. In this article, we we will give some diet recommendation for FSGS patients. Hope it can help you.
Protein intake
FSGS patients often have massive proteinuria so that protein in the body reduces so as to cause protein malnutrition and hypoproteinemia. If there is no kidney function impairment in the early stage of FSGS, you should supplement high quality protein (1-1.5 g/kg*d), such as fish and meat, which can help relieve hypoproteinemia and some other complications. But for kidney function impairment patients, high protein diet can increase GFR so as to cause high pressure for glomerular capillaries. Besides, high protein diet can increase proteinuria so as to speed up glomerular sclerosis, so FSGS patients with kidney function impairment should reduce protein intake. How much protein can you take depends on kidney function.
Fat intake
Hyperlipemia is also a common symptom of FSGS, which can cause arteriosclerosis and glomerular sclerosis, so you had better control the intake of food high in cholesterol and fat, such as pluck and seafood.
Sodium intake
If you have severe edema, you should restrict sodium intake. It is better for you to limit sodium intake into 2 g per day. Pickles, monosodium glutamate, alkali and so on should be avoided. When your edema vanishes and plasma protein comes to normal level, you can go back to normal diet.
Microelement supplement
Because the permeability of glomerular basement membrane of FSGS patients increases, not only does protein leaks out of body, but also other microelements spill. Therefore, you had better supplement these microelements such as calcium, magnesium, zinc, iron and so on by eating fresh vegetables and fruits.
The above information is very general. With the help of line doctor, you can acquire a personalized diet plan.