What To Eat After Kidney Transplant
2015-09-18 02:41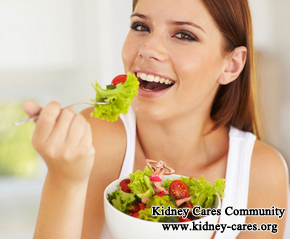 Due to long time use of immunosuppressive agents after kidney transplant, body metabolism will be affected including sugar, protein, uric acid, sodium, potassium and calcium, etc. A proper diet should be followed to avoid high blood pressure, obesity, hyperlipidemia and high blood sugar, etc. Well then, what to eat after a kidney transplant?
1. Fluid intake
Too much fluid intake will increase the burden on your heart. Less fluid intake will affect blood perfusion to the transplanted kidney. Fluid intake per day should depend on daily urine volume.
2. Low sodium intake
Kidney transplant patients need to follow a low sodium diet. Patients without high blood pressure, swelling and less urine volume can increase sodium intake properly. Sodium intake should not be more than 6-8g.
3. Protein
Immunosuppressive agents can accelerate the breakdown of protein but inhibit protein synthesis. As a result, protein consumption will increase. Thus, patients should increase high quality protein intake especially animal protein such as fish, eggs and lean meats. Eat less plant protein such as beans, peanuts because these foods may place a burden on your kidneys.
4. Control sugar intake
After kidney transplant, some medications like cortical hormone and ciclosporin can cause an elevation in blood sugar. If you eat foods with high sugar, blood sugar level is easy to occur, causing diabetes. Diabetes not only affects cardiovascular system but also affects the function of transplanted kidney. Besides, it also can increase the risk of rejection. Therefore, patients should eat less sweets.
5. Avoid or eat less the following foods:
1. Avoid eating foods and health care foods which can boost immune system such as black fungus, red dates, honey, bee milk, ginseng and velvet antler because these foods may decrease the therapeutic effect of immunosuppresive agents.
2. Eat less too salty foods
3. Avoid spicy and stimulated foods such as coffee, tea, cigarette and liquor.
If you have any question, you can leave us a message below or consult our online doctor directly. We are always here to help you.
Our Treatment Effect
High creatinine level is dangerous to a kidney patient
Move the mouse to enlarge the picture
If you also want to reduce your high creatinine level, please look at this patient's report. When he was just hospitalized in our hospital on Dec 11, 2018,
His creatinine:1028umol/L,
urea: 39.7mmol/L
UA : 513umol/L
After a period of our treatment,
his creatinine:331umol/L, urea:16.1mmol/L
UA :325umol/L on Jan 5, 2019.
His condition was getting better and better. You can also get better.
For a CKD patient, you can choose Chinese medicine treatments to control your condition. your creatinine level can be reduced radically, symptoms can be alleviated and more importantly, your renal function will be improved. In this way, you can stay away from end stage kidney disease and avoid dialysis.