Will Often Turning To Tofu Make Your Kidneys Work Hard
2015-02-28 02:14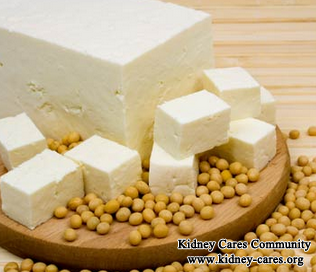 Tofu is a kind of home cooking which is favored by many people. Its rich nutrients are beneficial for people's health. We know kidney disease patients should follow a healthy diet and avoid foods that may workload your kidneys. Well, will eating tofu regularly workload your kidneys?
1. workload your kidneys
In normal case, plant protein is metabolized and its breakdown product is nitrogenous waste product which is discharged out of the body via kidneys. In mildlife, the excretory ability of kidneys decreases. At that time, if you do not be careful about your diet and eat too much tofu, eating too much plant protein will produce much nitrogenous waste product and workload your kidneys. This is not good for your body health.
2. cause indigestion
Tofu is rich in protein. Eating too much of tofu will block the absorption of iron and lead to protein indigestion easily. You will have abdominal distention, diarrhea and other stomach discomforts.
3. lead to stroke
Tofu contains too much purine. Purine metabolism disorder and high levels of blood uric acid concentration will cause stroke easily when people eat tofu.
All in all, tofu is bad for kidney disease patients, so it should be limited. Besides, kidney disease patients should also pay attention to potassium, phosphorus, sodium and vitamin intake. If you want to get your own diet plan, you can leave your medical conditions to kidneycares@hotmail.com or consult our online doctor directly. We will reply you timely.