How To Make Your Kidneys Stronger
2015-02-10 14:46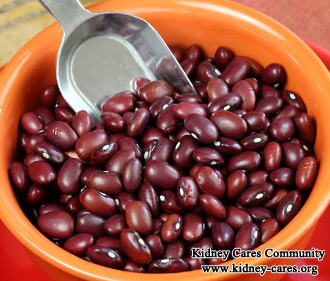 Water is the source of our lives and the body is made up of two-third of water. It is the job of kidneys to maintain hydration level. Less water intake can cause dehydration and long term of dehydration can put a stress on kidneys. Kidney damage can be induced. In this condition, how to make kidneys stronger?
1. If you do not drink at least 10 glasses of water a day, your urine will become concentrated, which harms your kidneys.
2. You should drink freshly squeezed lime juice diluted with water first thing in the morning. Other kidney-friendly fruit, vegetable and herb juices include apple, orange, sweetlime, grape, carrot, beetroot, wheatgrass and parsley.
3. when you make soup you can use sprouted kidney beans, turmeric and garlic as ingredients.
4. Kidney healing foods contain the rejuvenating B group vitamins and vitamin C. Eat pomegranates, watermelon and papaya. If you have frequent kidney problems, take probiotics or B12 supplements. Cranberries or cranberry juice is a popular remedy for frequent kidney problems.
5. When you want to go to the toilet, do not hold on for too long. This leads to problems in the long run.
6. Avoid excess tea, coffee, alcohol and tobacco as they are flushed out by the kidneys and expose them to a high acid level.
7. Supplement your diet with calcium rich ragi and eat lots of fruit and lemon when you are consuming an excess of protein. A rich protein diet is acidic. To keep your body's PH balance, the kidneys will use calcium from your bones.
8. When your kidneys are already damaged, to make them stronger, you should repair injured kidneys and improve renal function. Chinese medicines can achieve this effect. Micro-Chinese Medicine Osmotherapy is a new Chinese medicine treatment. The medicines are first shattered and then put in two medicated bags. It combines modern medical and modern technology. In this therapy, the active ingredients can come into kidney lesions directly through skin and meridians with the help of osmosis device. Not only can kidneys be repaired but also renal function can be improved greatly.
Our Treatment Effect
High creatinine level is dangerous to a kidney patient
Move the mouse to enlarge the picture
If you also want to reduce your high creatinine level, please look at this patient's report. When he was just hospitalized in our hospital on Dec 11, 2018,
His creatinine:1028umol/L,
urea: 39.7mmol/L
UA : 513umol/L
After a period of our treatment,
his creatinine:331umol/L, urea:16.1mmol/L
UA :325umol/L on Jan 5, 2019.
His condition was getting better and better. You can also get better.
For a CKD patient, you can choose Chinese medicine treatments to control your condition. your creatinine level can be reduced radically, symptoms can be alleviated and more importantly, your renal function will be improved. In this way, you can stay away from end stage kidney disease and avoid dialysis.