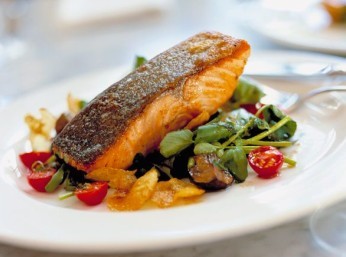 What we eat has direct effects on our health. When people get kidney disease, they should take more care for what they eat because improper diet will be harmful for their illness condition. Seafoods, such as shrimps and fish, are what many people like. However, should the sea products be included into your renal diet?
Seafoods should be limited for kidney disease patients, but they are not complete taboos because the real condition may differ from case to case. People with an allergic physical constitute are not suggested to eat seafoods. If you are allergic to a certain product, eating it may cause allergic reactions, active immune system and worsen the illness condition. People with such type of kidney diseases as Henoch-Schonlein purpura that are associated to anaphylaxis should also not eat seafoods.
At what occasions are seafoods allowed? Seafoods, such as shrimp, crabs, etc, contain rich high quality proteins. However, they are stimulating foods which can aggravate inflammatory response in the kidneys. If people are at recovery stage from Nephritis, eating a moderate amount of sea foods will help to improve nutrition status, but remember not to eat seafoods together with beer.
For people with chronic kidney disease, balancing the intake of proteins is one of the dietary principle. The intake of proteins is determined by the extent of proteinuria and severity of the illness condition. If people don't have decreased renal functions, daily protein intake can be 0.6-0.8g/d. Seafoods provide rich proteins. To eat a certain type of seafood it should be proven that you are not allergic to it, don't have allergic kidney disease, illness condition is controlled well and the amount should be restricted.
Seafoods, the same as many other meat or protein products, can produce some extra urea nitrogen to be filtered out by the kidneys. For people with kidney disease, the target of eating proper amount proteins is to meet body needs, maintain nutrition state and minimally reduce burdens on the kidneys. It is hard to find a single dietary principle that is suitable for everyone. If you are not sure whether a certain food is allowed or not for your condition, you may ask your doctor, or contact us directly.