Several Health Benefits Of Spirulina To The Kidneys
2014-06-27 02:11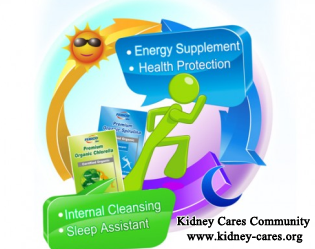 Spirulina is a very low caloric value, no cholesterol and low fats. It also tolerated and absorbed by human body. Spirulina has some properties that are good for kidney disease patients. Well then what are the health benefits of spirulina to the kidneys?
1. Combat hypertension and diabetes
Diabetes and hypertension which are major causes of kidney disease and death in the world can be controlled by using such supplements. One of the major positive aspects is its action against these non communicable disease.
2. Anemia
The content of Carotenoid is 1.5 times of carrot. Vitamin B12 is 4 times of pork liver and the iron content is 23 times of spinach. All these nutrients help contribute to preventing anemia.
3. Help kidneys
The chlorophyll in spirulina helps eliminate these waste products and cleanse your kidneys and blood as well as liver. Well functioning liver and kidneys are critical to the overall function of every part of your body.
4. Help boost the immune system
Both scientific research and the experience of thousands of consumers indicates that spirulina is an immune regulating food. Small amounts can help balance and stabilize the immune system. It enhances the body's cellular communication process and also has the ability to read and repair BNA.
5. Exerts strong antioxidant and anti-inflammatory effects
6. Improve digestion
7. Reduce fatigue in kidney disease patients
The possibility of spirulina being helpful to kidney patients is highly viable. If you happen to be a kidney disease patient and want to find a kidney friendly diet, you can have a try of spirulina which is indeed a blessing to everyone. For further dietary suggestion on kidney disease, welcome to email to kidneycares@hotmail.com or consult our online experts directly. We are here to help you.