What Foods Should Be Avoided With Poor Kidney Function
2014-05-07 03:01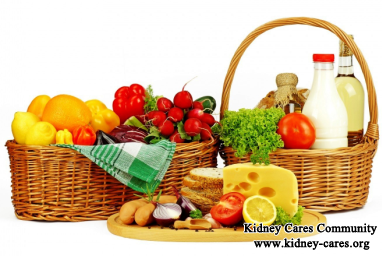 Diet, just like medical treatment, is important for preserving existing kidney function and meeting the patient's nutritional needs. When kidneys damaged, kidney function will decline. In order to stop declined kidney function, certain foods should be avoided such as less sodium, less potassium, less phosphorus and protein balance intake, etc.
1. High sodium foods
Sodium can increase blood pressure and cause the patients to retain more water. If patients have high blood pressure and swelling, eating high sodium foods will cause further more high blood pressure and severe swelling. Thus, foods high in sodium should be avoided. Processed and canned foods, fast foods all should be avoided.
2. Foods with high potassium
Kidney disease patients with elevated potassium should avoid vegetables and fruits such as bananas, potatoes, avocados, pumpkin, beans, asparagus, oranges, kiwis, raisins and other dried fruits. This is because high potassium level will cause dangerous irregular heartbeat.
3. Foods high in phosphorus
Dark cola drinks, nuts, beer and chocolate and other high phosphorus foods or drinks are high in phosphorus should be avoided.
4. Foods high in oxalic acid
Foods avoided in high oxalic acid can help avoid developing a variety of kidney stones. These foods include instant coffee tea, tofu, beets, peanuts, oranges, sweet potatoes and chocolates and so on.
5. Avoid animal proteins
Animal proteins are high in purines that convert to uric acid in the kidneys. Urine becomes too acidic, which causes the formation of uric acid crystals which are deposited in the kidneys as kidneys stones. Uric acid crystals will deposit in joints, causing gouty arthritis. You can eat vegetarian sources of protein such as soy or legumes and whole grains to replace animal proteins like poultry, red meats and fish.
A general diet tip is recommended for poor kidney function patients. How strictly an individual must have these restrictions depends on the patient's kidney disease stage. You can also leave your message to kidneycares@hotmail.com and consult our renal experts online.