What Vegetables Can Enhance Kidney Function
2014-04-22 01:27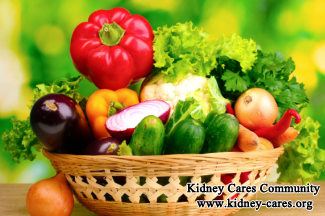 When you have kidney damage, diet can play an important role in how the kidney functions. Many vegetables can help improve kidney function. Well then what kinds of vegetables can help enhance kidney function?
Vegetables often contain high levels of essential vitamins and antioxidants-substances which may protect your cells against the effects of free radicals. Essential vitamins and antioxidants are often key to improving kidney function and reducing the risk of cardiovascular disease.
Vegetables are able to improve kidney function, as long as they are low in potassium.
Red bell peppers are a good source of the antioxidant vitamins C and A, as well as B-6, folate, fiber and the antioxidant lycopene.
Cabbage contains phytonutrients that help break up free radicals and prevent certain diseases.
Cauliflowers is high in vitamin C and fiber and contains compounds that can help improve kidney functioning.
Onions are also high in antioxidants, which is also helpful for enhancing kidney function.
In a word, vegetables low in potassium level can improve kidney function. Some more examples of low potassium foods include apples, beans, corn, rice, noodles, pasta, eggplant, cookies without nuts or chocolate, pears, peas, peppers and zucchini.
Apart from eating some low potassium potassium vegetables, the following tips also should be kept in mind.
1. Limit soda pop intake
Some soft drinks can increase the risk of diabetes, which can lead to kidney disease.
2. Limit sodium intake
Packaged foods often contain sodium as a flavor enhancer and a preservative. Too much sodium intake is able to cause high blood pressure and diabetes, which are two major factors of kidney disease.
3. Limit phosphorus in your diet
Kidneys are responsible for phosphorus and calcium levels in your body. Once kidneys are impaired, dangerous calcium deposits can develop. Foods high in phosphorus level include peas, nuts, cocoa, beer, dairy foods and cola sodas.
Kidney support through diet is important for kidney disease patients to alleviate their symptoms and improve their life quality. Of course, the above information does not definitely suit for every one. If you want to know your own kidney diet plan, welcome to leave your message to kidneycares@hotmail.com or leave it below.