Can Dialysis Patients Drink Alcohol
2013-09-03 14:49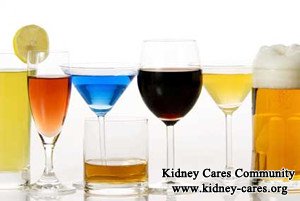 It is hard for alcohol drinkers to give up drinking completely. Drinking alcohol in moderation has many benefits for healthy people.However,if you are on dialysis,is drinking alcohol allowed?
Drinking alcohol is acceptable for dialysis patients. But it should be counted in your normal fluid allowance and also the amount of alcohol should be controlled with restriction.Drinking alcohol may cause the following adverse effects.
Drug interactions
The patients on dialysis often take multiple numbers of medications.Alcohol has the potential to interact adversely with medications.It can affect the medicine efficacy and even cause serious outcomes.
Body weight gain
Alcohol provides kilocalories and fluid with mineral nutritional value.Excessive alcohol consumption may cause weight gain. However,interdialytic weight gain is a concern for patients undergoing Dialysis.Also,the patients should focus on the appropriate serving sizes of alcohol allows patients to plan fluid intake and avoid exceeding daily fluid allowance.
Nutrient restrictions
While some alcoholic beverages may be nearly free of phosphorus, potassium and sodium, some may be a hidden source of one or more of these nutrients.However,these nutrients should be limited with restrictively for renal patients.
Elevate blood pressure
Drinking alcohol can elevate blood pressure.High blood pressure is a major risk in worsening renal function.Also,it may interfere with medicines making it harder to control high blood pressure.
Disturb secretion of hormones
Hormone disturbance is a common problem for people with Kidney Disease.Drinking alcohol can worsen this condition further.Disturbance of hormone secretion can make the patients vulnerable to infection and worsen sex dysfunction etc.
Multiple factors play a role in determining an acceptable alcohol intake for people on dialysis including body weight, body composition and gender. If you want to know if drinking alcohol is allowed to you, you can consult with our online doctor now!
As alcohol is generally not recommended to people on dialysis, some other drink substitutes are available like apple juice, cherry juice etc.
Our Treatment Effect
High creatinine level is dangerous to a kidney patient
Move the mouse to enlarge the picture
If you also want to reduce your high creatinine level, please look at this patient's report. When he was just hospitalized in our hospital on Dec 11, 2018,
His creatinine:1028umol/L,
urea: 39.7mmol/L
UA : 513umol/L
After a period of our treatment,
his creatinine:331umol/L, urea:16.1mmol/L
UA :325umol/L on Jan 5, 2019.
His condition was getting better and better. You can also get better.
For a CKD patient, you can choose Chinese medicine treatments to control your condition. your creatinine level can be reduced radically, symptoms can be alleviated and more importantly, your renal function will be improved. In this way, you can stay away from end stage kidney disease and avoid dialysis.