How Do We Prevent Kidney Disease
2014-07-02 01:52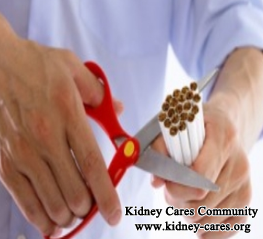 Kidney disease or renal disease can be classified in two types such as acute kidney damage and chronic kidney damage. Many factors are taken into consideration while classifying the kidney disease. This article on how to prevent kidney disease will give you some tips that will help you in preventing kidney disease.
Tips to prevent kidney disease
1. Blood pressure control
It is very important to have normal blood pressure if you want to prevent kidney disease. So you should have your blood pressure checked regularly. The easiest way to maintain a normal blood pressure is to limit the amount of salt and sodium-filled foods. If your family has a history of high blood pressure or kidney disease, you should tell your doctor, because these conditions can be hereditary.
2. Urinate frequently
Whenever you have the urge for urination, urinate at once and do not hold back the urine. This is because holding back the urine for a long time will increase bacterial growth in the kidney and the bladder that can adversely affect the kidney. What's more, infection to the urinary tract can also occur.
3. Watch for anemia
If you are constantly tired, bruise easily or suffer from dizziness you might be anemic. If you leave this condition poorly treated or this condition becomes a chronic problem, it can contribute to kidney disease.
4. Avoid smoking and liquor
Smoking and drinking induces a lot of toxins within the body which can easily damage the kidney. The nicotine in the cigarette is also responsible for the growth of cancerous cells within the kidney.
5. Stay active
Regular exercise helps in proper blood circulation and flushing out the toxins from the body so that they do not cause any harmful effect on the kidneys. The sweat during exercise can discharge the toxins from the body.
6. Have a healthy diet
A healthy diet with lots of fresh fruits and vegetables are essential to prevent any kind of kidney disease. You should avoid junk food and carbonated drinks because they may add lots of toxins in your body that will put extra burden on the functioning of the kidneys. In addition, caffeine containing beverage such as coffee and tea should be reduced. Salty foods should also be avoided.
7. Regular check-ups
X-ray's of the kidneys, blood sugar, blood pressure and glomerular filtration rate (GFR) tests should be checked up regularly.
The above are general suggestions helping in preventing kidney disease. If you have any doubt, just feel free to tell us or email to kidneycares@hotmail.com.
Tag: healthy living
next:none
Our Treatment Effect
High creatinine level is dangerous to a kidney patient
Move the mouse to enlarge the picture
If you also want to reduce your high creatinine level, please look at this patient's report. When he was just hospitalized in our hospital on Dec 11, 2018,
His creatinine:1028umol/L,
urea: 39.7mmol/L
UA : 513umol/L
After a period of our treatment,
his creatinine:331umol/L, urea:16.1mmol/L
UA :325umol/L on Jan 5, 2019.
His condition was getting better and better. You can also get better.
For a CKD patient, you can choose Chinese medicine treatments to control your condition. your creatinine level can be reduced radically, symptoms can be alleviated and more importantly, your renal function will be improved. In this way, you can stay away from end stage kidney disease and avoid dialysis.