How To Improve The Life Quality of Dialysis Patients
2015-10-11 07:40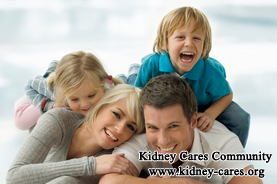 If dialysis is recommended by your doctor, it usually indicates that your kidney disease has developed to end stage. As for uremia patients, dialysis is necessary. However, long term of dialysis will make life quality become worse. Well how to improve the life quality of dialysis patients?
1. The key is to extend the time of hemodialysis.
Domestic standard dialysis time is three times a week and four hours at a time. However, in France, dialysis is done three times a week but eight hours at a time. This type of dialysis not only controls blood pressure well but also reduce the mortality rate among hemodialysis patients.
Advantages to extend dialysis time include:
Reducing the accumulation of phosphorus in blood, which can reduce the risk of renal osteopathy and hyperthyroidism.
Improving anemia
Reducing the change of heart failure. This is because fluid, blood pressure, anemia and electrolytes are all controlled well.
Reducing the death rate of high potassium in blood
Reducing the risk for blood pressure drop
2. The second key point is to follow a reasonable diet.
Dialysis patients should follow a balanced diet every day. In addition to choose fruits and vegetables with low phosphorus and potassium, dialysis time should also be prolonged. What you should eat depends on your blood report every month.
3. Correct nutrient supplement is the key point of vitality and strength.
Dialysis will consume lots of strength and energy, especially the vitality of cardiovascular vessels. Therefore, correct nutrient supplement can recover your energy quickly and reduce the risk of heart failure. L-carnitine can give you some energy. Besides, water-soluble vitamins also help improve your life quality.
4. Sufficient Sleep and proper exercise is the key point to boost your immunity.
Infection is the second leading factor to kill you besides heart disease. Therefore, in order to live a healthy dialysis life, it is very important to boost your immunity. Sufficient sleep and proper exercise is the key point to enhance your immunity.
5. Chinese medicines
Chinese medicines can expand blood vessels, prevent inflammation and coagulation, degrade extracellular matrix, provide nutrients and improve the self-healing ability of damaged kidney cells. Damaged kidneys can be repaired and kidney function will be improved effectively. If kidney function can be improved above 15%, dialysis will be avoided. You can live a high quality life without dialysis.
If you have any question, you can leave us a message below or send an email to kidneycares@hotmail.com. We will reply you as soon as possible.
Our Treatment Effect
High creatinine level is dangerous to a kidney patient
Move the mouse to enlarge the picture
If you also want to reduce your high creatinine level, please look at this patient's report. When he was just hospitalized in our hospital on Dec 11, 2018,
His creatinine:1028umol/L,
urea: 39.7mmol/L
UA : 513umol/L
After a period of our treatment,
his creatinine:331umol/L, urea:16.1mmol/L
UA :325umol/L on Jan 5, 2019.
His condition was getting better and better. You can also get better.
For a CKD patient, you can choose Chinese medicine treatments to control your condition. your creatinine level can be reduced radically, symptoms can be alleviated and more importantly, your renal function will be improved. In this way, you can stay away from end stage kidney disease and avoid dialysis.