Protein: How Much Should Dialysis Patients Eat
2015-07-29 09:29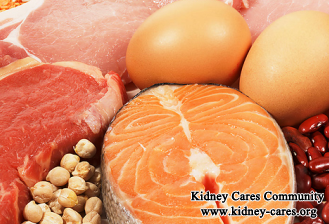 Patients with dialysis will have less protein in blood by dialysis filtering the blood. Protein is important for body to supply nutrition. Hence, patients with dialysis need to eat a little more protein than patients without dialysis in daily life. How much protein should dialysis patients eat?
This depends on many factors, such as: gender, age, physical size and conditions. In general, large amounts of protein should intake 6-9ounces protein everyday.
Then, let's see how much protein our daily food can provide: Beef contains 4 ounces, Chicken provides 2 ounces, egg is 1 ounce, fish fillet supplies 3 ounces, pork chop gives 3 ounces, shrimp can provide 3 ounces.
Patients with dialysis can refer to the above protein suggestions. Due to different conditions of patients with dialysis, it is suggested to consult doctor about specific intake of protein and kinds. Or you are welcome to contact our online doctor, leave a message, or email to kidneycares@hotmail.com. We will reply you as soon as possible.
Also, much protein can do harm to patients with dialysis, because more pressure is put on kidney, worsening kidney conditions by producing wastes. Thus, it is significant that the amount of protein is appropriate. In addition to protein, phosphorus and potassium should be paid attention to, and they must avoid high phosphorus and potassium food in daily life. otherwise, kidney function will deteriorate. Low sodium or salt intake is necessary, because much salt can aggravate retention of fluids and contribute to high blood pressure. A healthy diet is very beneficial for patients with dialysis, and they should set up a detailed diet plan everyday, which can help treat disease very effectively. Moreover, it is suggested for patients with dialysis to take some exercise. Any question or more information, just freely consult us.