Why Do Dialysis Patients Have Fever
2015-07-12 08:42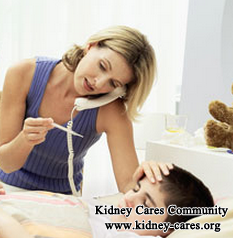 Dialysis has many complications like fever, nausea and vomiting. Do you know the reason why dialysis patients suffer from fever? Here I will share you the reason why kidney dialysis patients will have fever?
Causes of fever in dialysis
1. Infection
One of the most common side effects of peritoneal dialysis is peritonitis, an infection of the peritoneum, the transparent membrane which lines the abdominal cavity. If a person goes through peritoneal dialysis, a catheter is used to insert dialysis solution into the abdominal cavity. If this catheter is contaminated, the chances of infection is high.
2. Cold dialyzate
If the dialyzate is too cold, this will cause some discomforts. If this condition is not treated, patients may develop fever in chill.
3. First-use syndrome
It is not the common cause of fever after dialysis. First-use syndrome not only results in fever, but also back pain, difficult breath and itchy skin, etc.
Treatment of fever in dialysis
In order to prevent infection, the first step is to improve immunity. Immunotherapy can be applied to improve patients' immunity. Besides, this therapy is a combination of western medicines and Chinese medicines. Western medicines control symptoms quickly. On the basis of traditional Chinese Medicine (TCM), Micro-Chinese Medicine Osmotherapy can repair injured kidney cells and improve renal function. When kidney function is improved, dialysis will be reduced or even be avoided. In this condition, fever will disappear naturally. If you want to know the detailed information of Immunotherapy, you can leave a message below or consult our online doctor directly. We will reply you as soon as possible.