What Vitamins Should Dialysis Patients Take
2015-07-11 08:07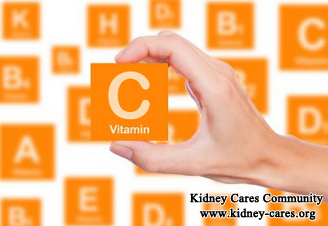 Vitamins are important for everyone's good health. If you are receiving dialysis, you may need to know which vitamins you can take. Well then, what vitamins should dialysis patients take?
Vitamins are essential for normal body function and overall health. Certain vitamins are removed during the dialysis process. It is necessary to replace these vitamins. Besides, people on dialysis may need to limit foods that contain important vitamins, such as fruits, vegetables, and dairy products. The following is the relation between vitamin and dialysis.
1. Vitamin A
Renal vitamin should not contain vitamin A, because high levels are toxic.
2. Vitamin E
Vitamin E is not removed by dialysis and you can supply enough vitamin E.
3. Vitamin K
Vitamin K is not removed by dialysis. Some people take an anticoagulant and should not have supplemental vitamin K.
4. Water-soluble vitamins
Water-soluble vitamins such as folic acid, vitamin B6 and B12 are removed by the dialysis process. These special vitamins are needed to form red blood cells and work with the hormone erythropoeitin and iron to prevent anemia. High doses of these vitamins are also shown to lower homocysteine levels, which can increase the risk for heart disease.
Other water-soluble vitamins such as Vitamin B1, vitamin B2, vitamin B3 and vitamin B5 are also removed by dialysis. Too much vitamin C is sometimes harmful to dialysis patients. Dialysis patients should have limited vitamin C.
5. Vitamin D
Vitamin D is important for supporting bone health. Vitamin D levels may be low in patients with kidney disease. Since kidney function worsens over time, some patients may lose the ability to make vitamin D and may be at increased risk for fractures. Dialysis patients can take vitamin D.
In addition, patients also want to avoid dialysis. Thus, we recommend Micro-Chinese Medicine Osmotherapy which can reduce dialysis frequency or even avoid dialysis through repairing injured kidneys and improving renal function. If you want to learn detailed information about our treatment, you can leave a message below or consult our online doctor directly. We will reply you as soon as possible.