Is Swelling in The Legs A Side Effect Of Dialysis
2015-07-05 07:10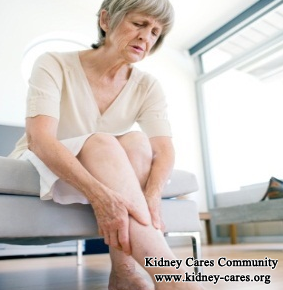 If your kidneys do not function normally due to severe kidney disease your doctor may recommend dialysis. Dialysis can alleviate some kidney symptoms but also brings some side effects. Well, is swelling in the legs a side effect of dialysis?
As kidneys cannot function properly, they are unable to remove extra fluids adequately as before. As a result, fluid will accumulate in the body between dialysis treatment, thus causing swelling in the legs and other tissue space. Swelling also can be dangerous if left untreated because the fluids may congest heart, leading to congestive heart failure. In addition, fluid can also build up in the lungs and it requires emergency dialysis and possible hospitalization.
Generally dialysis patients need to restrict their fluid intake to prevent fluid overload.
Apart from swelling in the legs, patients on dialysis may also experience the following discomforts and side effects:
Low blood pressure
The most common side effect of hemodialysis is low blood pressure. It can occur when too much fluid is removed from the blood during hemodialysis. This leads to pressure to drop, and nausea and dizziness can result.
Muscle cramp
Sometimes patients may experience muscle cramps while taking hemodialysis. Sometimes when fluid is removed out of the body at a fast rate during dialysis or too much fluid is removed, the muscle react by cramping.
Infection
The access can be infected or inflamed with hemodialysis. Pressure on the access can cause the site to become irritated. Keeping the area clean can prevent infection.
Itchy skin
Phosphorus is not effectively removed by dialysis and it is commonly thought that high phosphorus levels are responsible for itchy skin. Thus, foods with phosphorus are limited on the renal diet.
Sexual side effect
Dialysis may cause sexual side effects, including loss of desire, erectile dysfunction and vaginal dryness. Besides, dialysis may also have anxiety, depression and a change in self-image, diminishing the sex drive.
With these side effects, most of kidney disease patients do not want to begin dialysis. If patients want to eliminate dialysis, they need to repair their damaged kidneys and improve renal function. Only when kidney function is improved can dialysis be postponed or avoided.