How To Stop Nausea After Dialysis
2015-06-24 11:03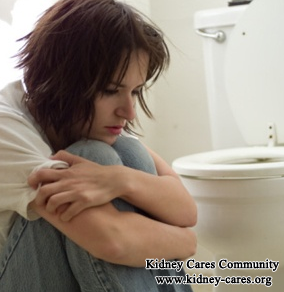 Dialysis is a life-supporting treatment for those with end stage renal disease (ESRD). However, it will also cause some side effects like nausea. Well then, how to stop nausea after dialysis?
Nausea may occur during routine dialysis treatments. Most cases are due to low blood pressure. Hypotension can occur when too much fluid is removed from the blood during dialysis. This causes pressure to drop, and nausea and vomiting can happen. Prevention and treatment of hypotension is important. If nausea and vomiting persist, treatment may include giving medication for nausea and vomiting.
Another reason for nausea is the continuous deterioration of kidney function. Though dialysis can first relieve nausea by removing excess urea and creatinine from the blood, it cannot cure kidney disease. The longer you take dialysis, the lower your kidney function is. This is why some symptoms can become even worse after dialysis such as high creatinine level, nausea, vomiting and anemia. If dialysis is not adequate or if dialysis is stopped, patients will be more likely to suffer from nausea.
To treat nausea from the root, we recommend Chinese medicines. Some active ingredients in Chinese herbs can activate injured kidney intrinsic cells and help them get recovered effectively through dilating blood vessels, preventing inflammation and coagulation, degrading extracellular matrix and supplying necessary nutrients as well as increasing their self-curative ability. When kidney function is improved, nausea and vomiting will be relieved naturally.
However, different patients need different medicines. If taking wrong herbal medicines, it will be dangerous. You can consult our online doctor or leave a message below with your medical conditions, we will make a treatment plan for you.