How Risky Is Kidney Dialysis
2015-04-04 09:03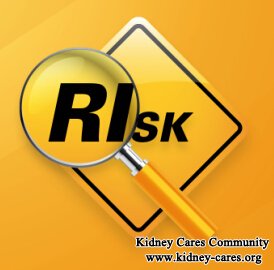 Dialysis is a treatment used by kidney failure patients to remove waste products and excessive fluid from the blood so as to maintain your life. But it is not perfect. With dialysis, there are also many factors to threaten your life. How risky is kidney dialysis? Now let's have a look.
Dialysis can increase your risk of heart disease.
Some researches show that more than half of the dialysis patients die of heart disease. Though dialysis can help you reduce toxin concentration, it can not help you clear phosphorus in the blood effectively, so it is likely for dialysis patients to suffer from high phosphorus level. Calcium and phosphorus are counteractive, thus medicine containing calcium are used. But these calcium may deposit in the artery, leading to angiosteosis so as to increase your risk of heart disease.
Dialysis people are at risk of a sudden drop in blood pressure.
Not a few dialysis patients have low blood pressure during dialysis. It usually results from too much fluid is taken away from your body quickly. It is a common cause of heart failure. It can also make you feel lightheaded, dizzy or faint.
Dialysis can increase your risk of anemia.
Almost all dialysis patients have anemia. This is due to reduced levels of the hormone erythropoietin. Because the damaged kidneys can not secrete enough erythropoietin.
Dialysis can increase your risk of infections.
Dialysis patients are more susceptible to infection, especially on the access point or catheter. Hence, you should keep these areas clean to prevent infection.
In addition, dialysis can make you have cramps, nausea, headaches, hernias, bleeding, electrolyte imbalance and some other complications.
How risky is kidney dialysis? Though dialysis has some risks, you should not give up dialysis unless you can promote your kidney function. In our hospital, there are many therapies to help you repair the damaged kidneys and improve kidney function. With the help of online doctor, you can learn more corresponding information.