How Does Peritoneal Dialysis Affect Bowel Movements
2015-03-30 11:56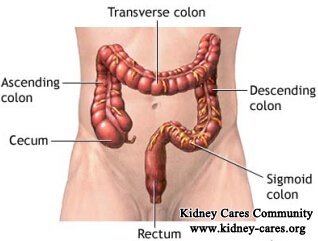 Dialysis is the most common used treatment for kidney failure patients. It can cleanse waste products from the blood and maintain the life of kidney patients. Generally speaking, dialysis is classified into two kinds, namely hemodialysis and peritoneal dialysis. No matter which kind of dialysis you receive, they both have many side effects. For peritoneal dialysis patients, they often complain about bowel movement problems. How does peritoneal dialysis affect bowel movements?
Peritoneal dialysis may cause constipation.
As we all know, all dialysis patients have to follow a restricted diet plan. Peritoneal dialysis patients are no exception. If patients can not get enough dietary fiber or fluid, it is likely for them to have constipation. Besides, some medications can also cause constipation.
Constipation can cause the bowels to press against the catheter and interrupt drainage. It can also displace the catheter inside the peritoneal cavity.
In such case, you should talk with your doctor, who may change your diet plan. Sometimes laxative may be prescribed to alleviate constipation.
Peritoneal dialysis may cause a loose bowel.
Sometimes peritoneal dialysis may make you have a loose bowel. It usually results from infections. It is very likely for peritoneal dialysis patients to have infections, peritonitis, laparacele due to poor immune system or improper handle of peritoneal dialysis or improper diet intake.
A loose bowel can speed up kidney failure and make your remaining kidney function lose.
In such case, you should also take treatment as early as possible to prevent various infections.
How does peritoneal dialysis affect bowel movements? Bowel movement problem is just one of the complications of peritoneal dialysis. If you have had enough of its complications, you should seek treatment as early as possible to repair the damaged kidneys and improve kidney function. If desired, we can help you make a personalized treatment plan.
Our Treatment Effect
High creatinine level is dangerous to a kidney patient
Move the mouse to enlarge the picture
If you also want to reduce your high creatinine level, please look at this patient's report. When he was just hospitalized in our hospital on Dec 11, 2018,
His creatinine:1028umol/L,
urea: 39.7mmol/L
UA : 513umol/L
After a period of our treatment,
his creatinine:331umol/L, urea:16.1mmol/L
UA :325umol/L on Jan 5, 2019.
His condition was getting better and better. You can also get better.
For a CKD patient, you can choose Chinese medicine treatments to control your condition. your creatinine level can be reduced radically, symptoms can be alleviated and more importantly, your renal function will be improved. In this way, you can stay away from end stage kidney disease and avoid dialysis.