Is It Good To Eat Before Dialysis
2015-03-16 01:59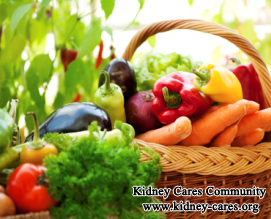 Can you eat before dialysis? There are rules about when you should eat before dialysis. Eating at the wrong time could harm you or complicate treatment. This article will tell you whether it is good or not to eat before dialysis.
Eating before dialysis
Some centers do not allow food and fluids during dialysis, however, some center allow eating before the process. Most American centers suggest eating and drinking at least two hours before your treatment begins. If you drink closer to that time, the fluid you drink will need to be figured into the amount of fluid to be dialyzed.
Problems when eating too close to dialysis
When you eat, blood is drawn to the intestinal tract to aid with digestion. During dialysis, the increased blood flow to the intestine could cause a drop in blood pressure known as hypotension. Hypotension during dialysis cause result in nausea, headache and cramping. Eating at the same time or just before dialysis could cause a sudden and potentially dangerous drop of blood pressure. Because you lie down during dialysis, you could also choke while eating.
Whether you can eat before dialysis depends on medical condition and you should also consult your doctor. Apart from eating, getting plenty of rest and sleep before and during dialysis is also important. Moreover, take any medications prescribed by your doctor. These medications control fluid retention, keep blood pressure normal or help with a common itching symptom.
If you have any question, please feel free to consult our online doctor or leave a message to kidneycares@hotmail.com . We will reply you as soon as possible.