How Do I Improve on Weak Limbs due to Dialysis
2015-03-05 08:16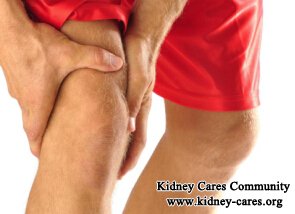 Dialysis is often used by kidney failure patients to cleanse waste products from the blood and maintain their life. But after dialysis, quite a few patients suffer from weak limbs. How do I improve on weak limbs due to dialysis? Many patients can not help asking such a question. If you have the similar medical condition, the following information may be helpful for you.
-Purify blood thoroughly
Sometimes patients reduce dialysis frequency without the instruction of doctor or do not spend enough time on dialysis so that some waste products can not be removed out of the body. In such case, it is likely for them to suffer from weak limbs.
If it is caused by inadequate dialysis, you should increase dialysis frequency or prolong dialysis time to have a thorough cleanse of your blood. Besides, you can also use some other blood purification therapies to achieve a better therapeutic effect, for example, medicated full bath, medicated foot bath, enema therapy, etc.
-Improve serious anemia
Anemia is a common complication of kidney disease. The less kidney function, the worse anemia. Because the damaged kidneys can not produce enough erythropoietin to make red blood cells. During dialysis, some blood are transported out of the body, making the amount of red blood cells less so as to worsen anemia. As a result, there are not enough red blood cells to transport oxygen to your body. Due to ischemia, muscles get tired easily. And then you have weak limbs.
In such case, you should supplement moderate iron tablets or inject erythropoietin to improve anemia.
-Eliminate other factors
High blood pressure, low blood pressure, muscle cramp, dialysis disequilibrium syndrome and some other factors can also cause weak limbs. Therefore, if you have weak limbs, you should find out what on earth causes weak limbs.
How do I improve on weak limbs due to dialysis? Do you get the wanted answer? If not, please feel free to contact online doctor or leave a message below.