What Is the Diet Plan for Dialysis Patients
2015-02-23 06:40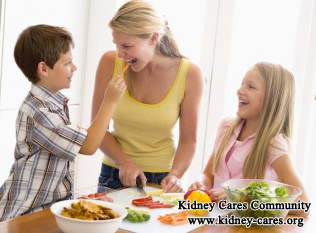 For an individual who is on dialysis, watching foods he eat will make him healthier. Well, what should be the diet plan for dialysis patients?
In general, the diet plan for dialysis patients is designed to reduce the wastes that build up between dialysis treatments, and lower the risk for potential side effects of dialysis, so that patients feel their best. Diet plan for dialysis patients differs from case to case, but generally contain the following several aspects:
-High quality protein
Foods with high quality protein like lean meat, egg white, fish and beef are usually added into the eating plan. High quality protein is recommended as it can provide all the essential amino acids our body needs and meanwhile produce less wastes. 1.2 gram of protein per kilogram of body weight is needed per day.
-Fluid intake
Fluid intake should be strictly limited by dialysis patients. This helps to manage dry weight well and reduce the risk for severe fluctuation of blood pressure during dialysis. How much fluid is allowed is determined according to exact physical condition and illness condition.
-Low-salt diet
Actually, low-salt diet is always recommended, not matter for dialysis patients or these who have not started dialysis. Salt is high in sodium which plays several essential roles in the body. Regular salt consumption is necessary, but when kidneys fail to regulate sodium level in blood, high salt diet will lead to high blood pressure and fluid retention.
-Control potassium and phosphorus intake
One of the major jobs of kidney is to maintain electrolyte balance. For dialysis patients, their kidneys can not do this job well, and this can lead to severe electrolyte disturbance which usually presents as hyperphosphatemia and hyperkalemia. To prevent or alleviate these conditions, staying far away from high phosphorus foods and high potassium foods is necessary.
There are many things that dialysis patients need to be careful in their diet and what we mentioned above are the most common one. Additional, in reality, diet plan for dialysis patients should be regulated from time to time according to their condition, so that they can feel their best.