Does Fatigue And Blood Loss Accompany Dialysis
2015-02-16 06:48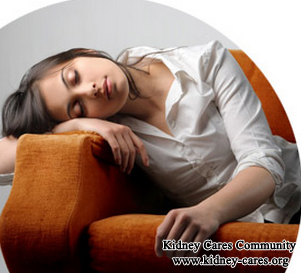 Dialysis is a lifesaving method for people with end stage renal disease (ESRD). However, the patients on dialysis often experience many complications. Fatigue and blood loss are often accompany dialysis.
Fatigue and dialysis
Fatigue is one of the most common symptoms experienced by patients receiving dialysis. Severe factors may be associated with fatigue in patients receiving dialysis. They include anemia, malnutrition, uremia, dialysis inadequacy, hyperparathyroidism, coexisting chronic illnesses, sleep disorders, depression and side effects of medications. Dietary and fluid restriction may also play a role. Physical inactivity has been associated with higher levels of fatigue. Socio-demographic factors including age, sex, race, educational, marital, and vocational status may also play a role in the experience of fatigue in dialysis patients.
Blood loss and dialysis
There is some blood loss in hemodialysis for two reasons. The first is that not all cells are able to be returned to the patient; the second is that the act of hemodialysis causes a percentage of red blood cells to rupture. With blood loss, anemia in kidney disease patients may be worsened.
Fatigue and blood loss are associated with dialysis. With these complications, further kidney damage can be caused. Besides, dialysis can not treat kidney disease from the root. That is the reason why some patients on dialysis feel worse and worse. So some people may choose Chinese medicine to repair damaged kidneys and improve kidney function. When kidney function is enhanced, patients have a high chance to avoid dialysis. Thus, fatigue, blood loss and other complications of dialysis can all be alleviated.