What Is A Diet For Dialysis Patients
2015-01-08 01:10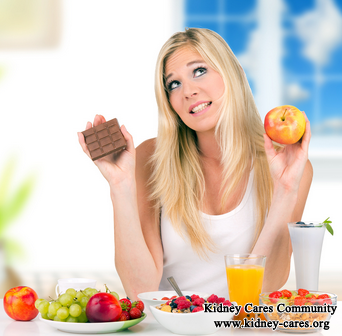 The purpose of diet is to keep the levels of electrolytes, minerals, and fluid in your body balanced when you are on dialysis. If you are on dialysis, you need to carefully regulate your kidney diet. Well, what is a diet for dialysis patients?
The following dialysis nutrition guideline is a way to take control of your health and have a better quality of life.
1. avoid high potassium foods
If your personal lab results show there is a high potassium level in your blood, you need to follow a low potassium diet and limit common potassium sources such as bananas, oranges, potatoes, tomatoes products, avocado, yogurt and nuts.
2. limit fluid intake
Most people on dialysis need to limit fluid intake to 4-8 cups a day. Frozen grapes, lemon wedges, mouthwash rinses and ice help decrease thirst.
3. limit foods high in phosphorus
People on dialysis generally continue to limit foods high in phosphorus and often take phosphorus binders to keep levels in a healthy range.
4. low sodium intake
Your daily sodium intake could be from 1000mg to 3000 mg, which depends on your treatment type. You should continue eating fresh, low sodium and home-cooked meals. You can discover a whole new world of low sodium flavors with herbs, spices, vinegar and flavored oils.
5. a relatively high protein intake
A low protein diet is no longer needed for dialysis patients. Actually, people on dialysis need to eat extra protein to replace some lost during dialysis. Dialysis patients can choose at least half of protein from high quality sources, such as meat, seafood, poultry and eggs.
Your kidneys have already been damaged and cannot be cured or reversed. However, dialysis diet can help you feel your best between dialysis treatment and afterward. If you want to learn more information on dialysis, you can leave a message to kidneycares@hotmail.com or consult our online doctor directly.