Can Dialysis Patients Take Olive Leaf Extract
2014-12-31 09:38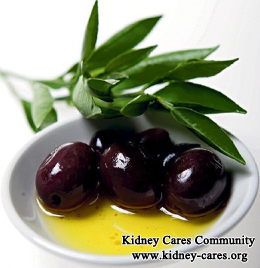 Dietary change is important for those who are on dialysis. Though dialysis has benefits for kidney failure patients, many people have now turned to using more natural and herbal treatments to treat their conditions. Olive leaf is among one of the most beneficial and wonderful produce given by Mother Nature. Therefore, as long as dialysis patients take olive leaf extract properly, they can get amazing benefits.
antioxidant properties
Olive leaf extract is loaded with antioxidants which can inhibit free radicals. They can also protect blood vessels from being damaged and have thought to reverse the condition of atherosclerosis.
manage blood pressure
High blood pressure can be a life-threatening factor of dialysis patients. Olive leaf extract can be anti-hypertensive in function, which helps lower blood pressure, thereby preventing any heart complications that may arise.
support immune system
Kidney disease people become more often sick because immune system is weakened. Olive leaf extract has properties of antiviral and antibacterial value and then your body will be more able to fight off illness and disease when you are using this extract on a regular basis. If you are beginning to get sick, try using olive leaf extract to decrease your recovery time and the severity of symptoms.
prevent urinary tract infection
Urinary tract infection (UTI) is a major complication of dialysis patients. Olive leaf extract has been found to be effective against UTI.
cleanse your body
Olive leaf extract is a natural diuretic, which means it can help you to reduce water and toxic retention. This contributes to preventing further kidney damage.
Dialysis patients can take olive leaf extract. But you must see a doctor immediately if you experience a die-off effect after taking olive leaf extract. The result can be fatigue, diarrhea, body aches. If you do not know how to take olive leaf extract, you can consult our online doctor or leave a message to kidneycares@hotmail.com. We will reply you as soon as possible.