Diet Suggestion For Dialysis Patients In Kidney Failure
2014-12-17 06:34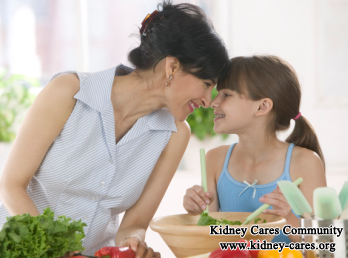 What is the diet for dialysis patients in kidney failure? To put it simply, dialysis patients should control salt, potassium, phosphorus and fluid intake, increase high quality protein calcium intake. The details are as below:
1. increase high quality protein intake
When people are on hemodialysis, some protein will lose with dialysate, so they should increase the intake of high quality protein such as egg white, milk, lean meat, fish, beef and so on. To guarantee protein can function effectively, patients should consume enough calories per day.
2. increase the intake of calcium
Dialysis patients also need to supplement calcium. The intake per day should be 1000mg-1500mg. therefore, calcium and dihydroxy calciferol should be consumed moderately.
3. limit the intake of salt
Salt intake for dialysis patients should be limited at 5g. As for patients with severe high blood pressure or edema and less urine output, salt intake should be much less.
4. control the intake of potassium
Dialysis patients are easy to suffer from high potassium level in blood. High potassium level can lead to serious irregular heartbeat and even heart arrest. Therefore, they should not eat foods that are rich in potassium, like citrus fruits, grapes, apples, bananas, peanut, walnuts and mushrooms. Salted products should also be avoided.
5. limit the phosphorus intake strictly
Foods with low phosphorus include rice, noodles, bread, milk and fish. High phosphorus foods are kelp, dried fish and nonfat dry milk.
6. be careful with water intake
Weight gain should not be more than 5% between two dialysis. If too much water intake, it will lead to heart failure, high blood pressure and acute pulmonary edema and even death.
The above information is too general and it does not suit for everybody on dialysis. If you want to get your own individualized diet suggestion, you can email to kidneycares@hotmail.com or consult our online doctor directly.