What Causes Diarrhea While On Dialysis
2014-11-05 05:47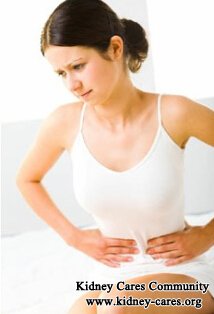 Dialysis is a lifesaving treatment for those with end stage renal disease (ESRD). However, it will also cause some side effects. Diarrhea is one of the side effects of dialysis. Well, what can cause diarrhea while on dialysis?
There are many possible causes of diarrhea in a dialysis patient, including:
1. Food allergy or food poisoning
If you are allergic to milk foods, which can cause diarrhea. Bacteria from spoiled food can also lead to diarrhea.
2. Medications
With kidney disease, you are often given various medications. Diarrhea can be a side effect of some medicines. Or diarrhea can be a result of some medicines mixing with other medicines.
3. Diabetes
Diabetes is a leading factor of kidney disease. If your kidney disease is caused by diabetes, diarrhea can occur. This is because diabetes can cause slow movement of food through the intestine. This can cause bacteria to grow, causing diarrhea. Also, sugar-free foods and medicines often contain Sorbitol, which can cause diarrhea.
4. Spicy foods
Dialysis patients are suggested to follow a low salt diet so they use spices to make food less bland. Things in food like capsicum or other spices can cause diarrhea.
5. Increased calcium levels
High calcium levels will lead to poor fat absorption, which may cause diarrhea.
6. Kidney impairment
Injured kidneys cannot excrete enough vitamin D. Using vitamin D or removing parathyroid gland can make PTH level very low, which is likely to cause diarrhea.
If you have diarrhea while on dialysis, the above factors all can cause it. However, which one is the reason of your diarrhea, you have to consult your doctor or online doctor. After that, he also will give you some suggestion to alleviate your diarrhea.