Is It Normal for Dialysis Patients to Have no Urine Output
2014-10-19 09:24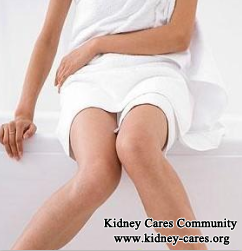 For dialysis patients who have no urine output, there is less chance for them to get their kidney function improved, but for those who still have good urine output, they have a great chance for them to improve kidney condition and get off dialysis. Well, is it normal for dialysis to have no urine output?
Dialysis is needed only when kidney function is impaired severely which can be measured by GFR (Glomerular Filtration Rate), so for dialysis patients, they usually have a low GFR. Altough the GFR is very low in patients who are on dialysis, the urine output is variable, ranging from oliguria to normal or even above normal levels. Why is this?
In kidney, glomerulus filter blood and then excrete fluid are expelled to renal tubule where most of the fluid are reabsorbed back to the body again. Therefore, GFR, which reflect renal filtration function, is not the only factor that affects urine output. For dialysis patients with low GFR, if their renal tubules also lose the reabsorption function, fluid that is expelled into renal tubule and should be reabsorbed by renal tubules will be removed out of the body as urine. At that time, dialysis patients usually have good urine output.
Besides, in normal condition, fluid intake decides urine output directly, but for dialysis patients, their urine output is not determined by fluid intake. Also, to avoid serious complications that appear easily during dialysis, they are usually asked to limit fluid intake, so as to keep a good dry weight. How much fluid is needed for a dialysis patient depends on many factors like his dry weight, residual kidney function and symptoms. (Consult online doctor for proper fluid intake)
For dialysis patients who have no urine output, their kidney function has been impaired completely. Their kidneys can no longer filter blood, which means no toxins are removed through urine any more. Under such a condition, toxins build up quickly in the blood, so frequent dialysis is usually needed by them.
Lastly, kidney is in charge of filtering blood and producing urine, so by observing urine, we can know well about our kidney condition. As for dialysis, they should seize their chance to get their kidney function improved if they still have urine output, or dialysis and kidney transplant will be the last two options when their kidneys can not produce urine any more.