What Causes Joint Pain From Long Term Of Dialysis
2014-10-14 07:40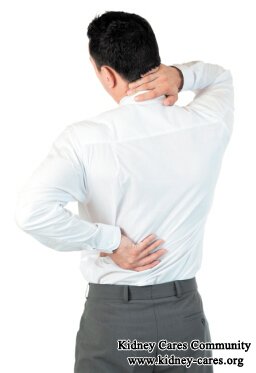 Why dialysis patients will experience joint pain? Patients with long term dialysis often suffer from non-reasoned neck pain, shoulder pain and limb numbness. Here we will analyze the reason clearly by giving you a following example:
Experts point out that the imbalance of calcium and phosphorus from long-term dialysis will stimulate parathyroid hyperplasis so that it leads to osteoporosis. The accessory thyroid glands of a 68-year-old women was cut off on the second year of dialysis. Up to now, she has undergone dialysis for 12 years. She has weakness of limbs and the doctors diagnose that it is simple osteoporosis.
Experts noticed she underwent dialysis for a long time so doctors arranged her to take renal biopsy test. The test shows that there is deposition of amyloid in her cervical vertebra. The third quarter nerves of her cervical vertebra gets oppressed, causing her sense of pain and sense of touch become dull. Also muscle strength will decrease and muscle atrophy also occurs.
Amyloid deposition is a complication of dialysis patients. Experts say that since the type of artificial kidney, the time of dialysis, the permeability of dialysis membrane and inner diameter of fistula and other factors, sometimes dialysis is not completely clean, thus protein will deposit abnormally. This occurs when dialysis is taken for 5 to 10 years.
Due to deposition of amyloid on neck, shoulder and knees, dialysis patients will suffer from pain in these joints. Pain will become worse after dialysis, long time of standing and sleep.
If you want to alleviate joint pain, you should avoid amyloid deposition. In view of this, dialysis should be avoided. To get rid of dialysis, damaged kidneys should be repaired and renal function should be improved by Micro-Chinese Medicine Osmotherapy. About the detailed information on this therapy, you can leave us a message to kidneycares@hotmail.com or consult the doctor directly.