When Is The Right Time To Do Dialysis
2014-10-11 06:33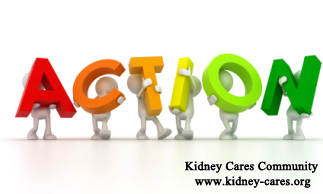 As we all know, kidneys are responsible for removing wastes from the body. However, when kidneys are injured, they cannot discharge waste products. In this case, wastes build up in the blood, which is very dangerous. Patients usually require dialysis when the waste products in their body become so high that they start to become sick from them. Well then, when is the right time to do dialysis?
When should I start dialysis?
It is recommended that you can begin dialysis when your kidney function drops to 15% or less. Or if you have severe symptoms caused by your kidney disease, like shortness of breath, fatigue, muscle cramps, nausea or vomiting. If you are not having symptoms, you may be able to wait a bit longer before you begin dialysis. Besides, it is important to get ready for dialysis or a transplant well in advance-when your kidney disease reaches stage 4. Stage 4 kidney disease is a severe stage with glomerular filtration rate or GFR, less than 30 ml/min.
Will your kidneys get better once you are on dialysis?
The chances that your kidneys will get better depend on what caused your kidney failure. There are two general categories in kidney failure. One is acute kidney failure and the other is chronic kidney failure. Acute or sudden kidney failure is temporary, while chronic kidney failure is permanent and the kidneys normally do not heal. In this condition, dialysis only can alleviate the symptoms to some extent but do not make your kidneys get better. What's worse, dialysis may worsen your kidney condition since dialysis is likely to result in many side effects.
When is the best time to do dialysis is uncertain. Many factors affect the time of dialysis. In addition, kidney disease patients should know dialysis is not the only way for kidney disease treatment. We have alternative therapies that can help you avoid dialysis and even transplant. If you are interested in alternative remedies, please leave us a message to kidneycares@hotmail.com and we will provide you the information you need.