Will Dialysis Cause Weight Loss
2014-09-27 01:17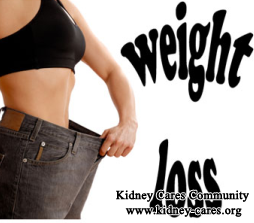 Will dialysis patients experience weight loss? Yes, they does. Dialysis patients often consult our experts why their weight reduces after dialysis. Here we will tell them the reason why weight loss occurs after dialysis and also give them some advice.
Weight loss may not always bring happiness to those who suffer from healthy problems. As for kidney dialysis patients, they are very worried about their condition when their weight has a fast loss or drop because this may cause further kidney damage, lead to serious complications which can threaten their life. Well, what factors can cause weight loss? The following will give you the answer.
What factors can cause weight loss in dialysis?
1. Dehydration
One of the major function is to remove excessive water and wastes from the blood. However, many side effects may also happen with dialysis. Weight loss is often to be seen in dialysis patients. This is because dialysis may filter out over fluid, causing dehydration. Thus, weight loss occurs.
2. Malnutrition
Dialysis can not distinguish good things and bad things in your blood. In this condition, some nutritious substances may be filtered out of the body by dialysis, causing malnutrition. Weight loss may also happen.
3. Injured kidneys
It is the major factor of weight loss. When kidneys are damaged, many toxins and wastes will accumulate in your body. Many symptoms will happen such as vomiting, nausea and digestive problems. People have a poor appetite and weight drop in this condition presents.
What can you do with weight loss in dialysis?
Some Chinese Medicine Treatment may help people improve kidney function and get rid of dialysis. As long as your kidneys can work by their own, dialysis is not necessary and weight loss will also be alleviated.
If you want to learn the detailed information about Chinese Medicine Treatment, you can leave us a message below.