Common Complications Of Dialysis
2014-09-22 02:02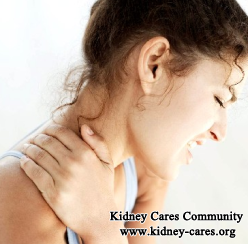 Dialysis is an artificial kidney which can replace kidney function to some extent. However, long time of taking dialysis will cause many side effects. Also because of this, many kidney disease patients reject undergoing dialysis. Well, what are the complications of dialysis?
Dialysis causes many side effects. It is because of the way in which dialysis is carried out and the fact that dialysis can only compensate for the loss of kidney function to a certain extent.
1. Fatigue
You have less energy. It is mainly due to the following cause, including tight dietary restriction, the effects that dialysis can have on the body; kidney function loss; the overall stress and anxiety you may experience; insufficient nutrients intake.
2. Muscle cramps
Muscle cramp is commonly seen among people on hemodialysis, usually in their lower legs. This is due to fluid loss during hemodialysis. If you feel painful, you should consult your dialysis care team. They can prescribe you some medications to relieve this condition.
3. Itchy skin
Patients undergoing hemodialysis or peritoneal dialysis can develop itchy or dry skin or other skin problems. As the dialysis can not remove the toxins from your body, the presence of toxins within the blood can cause itchy skin. You may minimise the discomforts caused by skin itching by using moisturising cream.
4. Infection
Infection is a major complication of dialysis. In dialysis, there is an access connecting the inside and outside of the body. Therefore, the bacteria is very susceptible to invade into the patients' body thus triggering infection. The bacteria can spread through the blood to cause multiple organ failure.
If you want to avoid dialysis, you should improve kidney function at first and make disease under control. As for people with urine output, there is possibility to avoid dialysis after a systematic and comprehensive treatment. With urine, it means you have rest renal function. You can take Micro-Chinese Medicine Osmotherapy to control inflammation and stop renal fibrosis, then repair damaged kidney cells. In this way, kidney function can be improved. Then you could avoid dialysis.