Low Blood Pressure in Hemodialysis
2014-09-13 02:12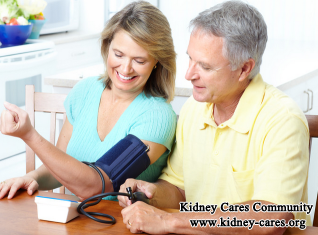 Low blood pressure is a very common complication of hemodialysis and attracts about a quarter of dialysis patients. Low blood pressure is deadly if not managed well, so having an overall understanding about it is very important for kidney failure patients who are preparing for hemodialysis.
Common causes of low blood pressure in hemodialysis
1. Removing too much weight
This is usually due to inaccurate target weight or inaccurate pre-weight.
2. Taking hypotensive drugs before dialysis
Kidney failure can cause elevation of blood pressure, which is harmful for kidney, so many patients need to take hypotensive drugs to control their blood pressure in normal range. Taking hypotensive drugs can cause low blood pressure during hemodialysis. To prevent this condition, patients need to adjust medicine dose before dialysis.
Symptoms of low blood pressure in hemodialysis
Low blood pressure during hemodialysis usually cause the following symptoms:
* Increase in pulse
* Cold and clammy skin
* Cramping
* Nausea and vomiting
* Yawning, dizziness, sleepy and weakness
* Chest pain
* Seizure
For patients who are experiencing these symptoms, we need to have a measurement of their blood pressure, so as to make sure if these discomforts are resulted from decrease of blood pressure. If yes, treatment is needed urgently for life safety.
Prevention for low blood pressure in hemodialysis
Since low blood pressure during the hemodialysis is deadly, knowing how to prevent it is very necessary for dialysis patients:
First of all, evaluate target and pre-weight for accuracy. Secondly, make sure the fluid goal is correct. Thirdly, ask doctor for help to regulate medicine dose for high blood pressure.
Lastly, low blood pressure is just one of the side effects of hemodialysis and apart from it, patients also run high risk for many other physical discomforts like muscle cramp, headache,skin itching, tiredness and even coma. If you have any questions about these side effects, please consult our online doctor or leave message to kidneycares@hotmail.com for detailed information.