Why Does Blood Pressure Drop During Dialysis for Some Patients
2014-08-16 07:19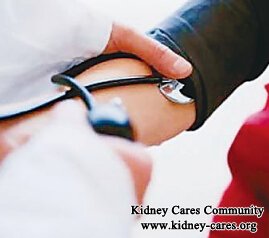 Dialysis is often used by kidney failure patients to take over part of kidney function to filter waste from the blood. During dialysis, blood pressure easily drops. Why does blood pressure drop during dialysis? Go on reading, you will find the answer.
Causes of low blood pressure
-Your blood pressure drops when too much fluid is removed from the blood.
-Take medication for high blood pressure.
-Severe anemia
-Heart disease, such as diastolic dysfunction, arrhythmia, heart ischemia, cardiac tamponade, myocardial infarction, etc.
-Low sodium concentration of dialysate
How to prevent blood pressure from dropping?
When low blood pressure occurs, you should put the head low, or stop dialysis immediately or supply 100 ml normal saline or albumin solution. The following ways can help you prevent low blood pressure.
-Limit the fluid intake during the dialysis sessions.
-Medicine for high blood pressure should not be taken before dialysis unless the doctor prescribes it that way.
-Treat your anemia and heart disease.
-Adjust the sodium concentration.
Can you avoid dialysis?
Low blood pressure is just one of the complications of dialysis. Since dialysis has so many complications, many patients would rather give up dialysis. In fact, dialysis is not the only treatment for kidney failure patients. Blood Pollution Therapy can also be used to purify the blood. The difference is that this therapy makes use of many blood purification measures, including hemodialysis, hemofiltration, HDF, CAVH, CAVHD, HP, PE and IA. They can not only remove the small molecule waste, but also the medium one and large one. Moreover, they can remove the stasis from your blood to prevent blood clots. In order to recover the blood environment, you should supply the lost elements, such as trace elements, vitamins, amino acid, etc. When a good blood environment is set, your damaged kidneys can gradually regain their ability. And then you can reduce dialysis frequency or even avoid dialysis. For more information, please contact us.