Lady Finger For Kidney Dialysis Patients
2014-08-15 07:26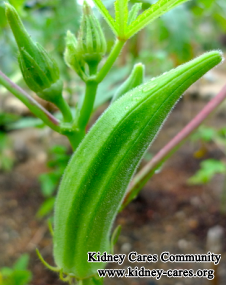 Diet plays an important role in controlling deterioration of kidney disease. Lady finger has been shown to have an array of medicinal properties that only known by a few. Dialysis patients and kidney disease patients can consume lady finger properly. Let us quickly look at the some of the amazing benefits of lady finger for kidney disease patients.
1. Prevents diabetes
Diabetes is a leading cause of kidney disease, so keeping it under control is important. Lady finger is known to aid in prevention of diabetes. It is rich in fiber which helps in the prevention of this disease.
2. Alleviates constipation
Many kidney disease patients experience constipation due to deficient fiber and water restriction. In this condition, people can consume some foods with high fiber to prevent constipation. Lady finger is known to be high and hence many health specialists recommend it for digestive benefits. The fiber ensures free motion disposal by the body and hence prevents constipation.
3. Boosts immune function
Low immunity can lead to many diseases, and thus it is important to boost immune function. Lady finger is an excellent source of many essential minerals like magnesium, manganese, calcium and iron than help improve kidney function. Besides improving immune function, lady finger is also used in the treatment of ulcers as well as joint problems.
4. Anemia relieve
When kidneys are diseased or damaged, they do not make enough erythropoietin. As a result, the bone marrows makes few red blood cells, causing anemia. Lady finger contains iron and folate and vitamin K, these nutrients help in treating and avoiding anemia.
Although there are no known side effects associated to consuming lady finger, put in mind that moderation is always the key point to preventing the onset of adverse effects. If you do not know how much you can eat, you can consult our online doctors directly