Blood Pressure Drops During Dialysis: Is It Normal
2014-07-05 09:08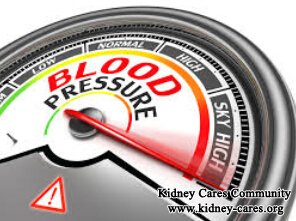 Some dialysis patients complain that blood pressure drops during dialysis. Is it normal? In fact, low blood pressure is a common complication of dialysis. But appropriate treatment can help you prevent low blood pressure.
First, let's see what causes low blood pressure, which can help us find preventive measures.
-Factors associated with capacity, such as rapid ultrafiltration, low dry weight, malfunction of ultrafiltration dialysis machine and low sodium concentration of dialysate.
-Malfunction of vasoconstriction, including high temperature of dialysate, antihypertensive drugs consumption before dialysis, eating during dialysis, serious anemia, autonomic nerve dysfunction or Ac-HD.
-Factors associated heart, including diastolic dysfunction, arrhythmia, heart ischemia, cardiac tamponade and myocardial infarction.
-Some other factors, such as bleeding, hemolysis, air embolism, dialyser reaction, septicopyemia, etc.
Second, let's see how to deal with low blood pressure during dialysis.
-Lower the position of head
-Stop ultrafiltration
-Supplement 100 ml normal saline or albumin solution.
If your blood pressure begins to improve after the above measures, you should gradually restore ultrafiltration, but you should closely monitor the blood pressure change. If your blood pressure still drops after the above measures, you should eat some vasopressor and stop dialysis. Sometimes it is necessary for you to change the treatment mode, such as ISO UF, hemodialysis or peritoneal dialysis. And the most common used treatment is to combine ISO UF and dialysis.
Dialysis can cause many other complications, such as muscle cramp and nausea. Though the above can help you prevent low blood pressure, you can not avoid other complications. In order to reduce the dialysis frequency or avoid dialysis, we develop other treatment, that is Blood Pollution Therapy. It can recover the blood system and help the damaged kidneys repair themselves.
If you would like more information about our treatment, please leave your basic medical condition here so that our doctors can make a personalized treatment plan for you.